This article is part of the #PanzerDox series, exposing the customers and owners of the Neo-Nazi clothing company Panzer Street Wear. #PanzerDox is a collaboration between Colorado Springs Antifascists, Utah 161, Panic! in the Discord, and Corvallis Against Fascism.
Before reading this, please check out the first article in the series for context.
Panzer Street Wear is a company that sells overtly Nazi shit. Kimberly Louise West and Cody Monroe Reynolds don't even try to hide it. Here are some examples of their products:
Now meet Jared Anthony & Lynsey Mangano, a bonehead (neo-nazi skinhead) couple from Upland, CA.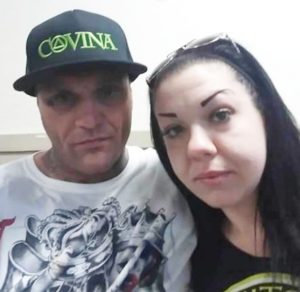 Jared and Lynsey both thought it would be a good idea to model for Panzer Street Wear, but they didn't realize that Panzer's owner, Kimberly Louise West, didn't have the Manganos' best interests in mind when she started advertising her shitty products.
The fascist symbols featured on Lynsey's shirt are a sonnenrad and a Nazi Pitbull, pictured below. Jared's shirt reads "Hate Edge," a term referring to a small, white supremacist section of the straight-edge movement.
Jared's love of dumbass Nazi symbols goes far beyond shirts. He also has them scratched into his skin. Here's him showing off his totenkopf tattoo.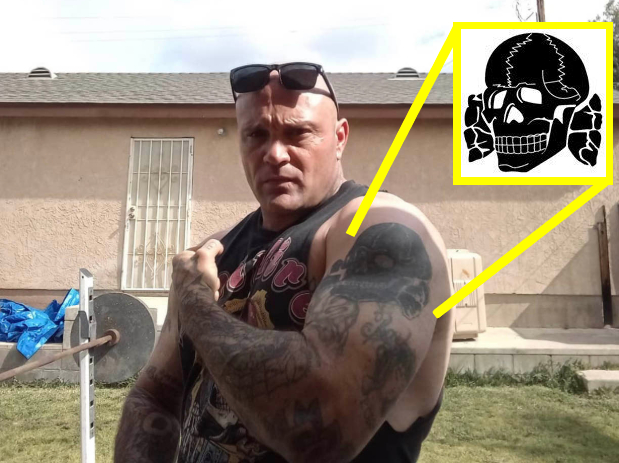 Jared is friendly with numerous other white nationalists. He's even Facebook friends with previous #PanzerDox subject Joshua Williamson.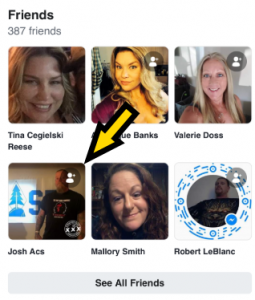 Jared also uses his Facebook to post a whole lotta fashy shit:
Additionally, his Instagram username (@jamnlam88) is a Nazi reference. The number 88 is used by Nazis to signify the phrase "Heil Hitler," as H is the 8th letter of the alphabet.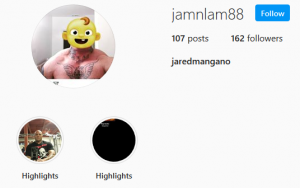 In a video he posted to Youtube, Mangano claims to have been a member of LADS (Los Angeles Death Squad), a punk gang from the 80s with ties to white power Peckerwood gangs.
Jared is currently working as a handyman for The Handyman, a company in Upland, CA. The company is run by Robin Adair.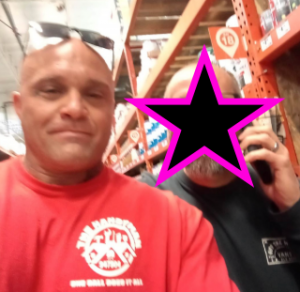 Sadly, it looks like Robin shares some of Jared's racist beliefs. Consider writing a review on the company's website, Yelp and Facebook  to warn potential customers about who the company employs.
Lynsey Mangano works as a dog bather for Heavenly Paws Pet Care in Upland, CA. The company is owned by Brittany Jensen. Please contact her to let her know she is employing a white supremacist. (909)981-1496 bjensen0119@gmail.com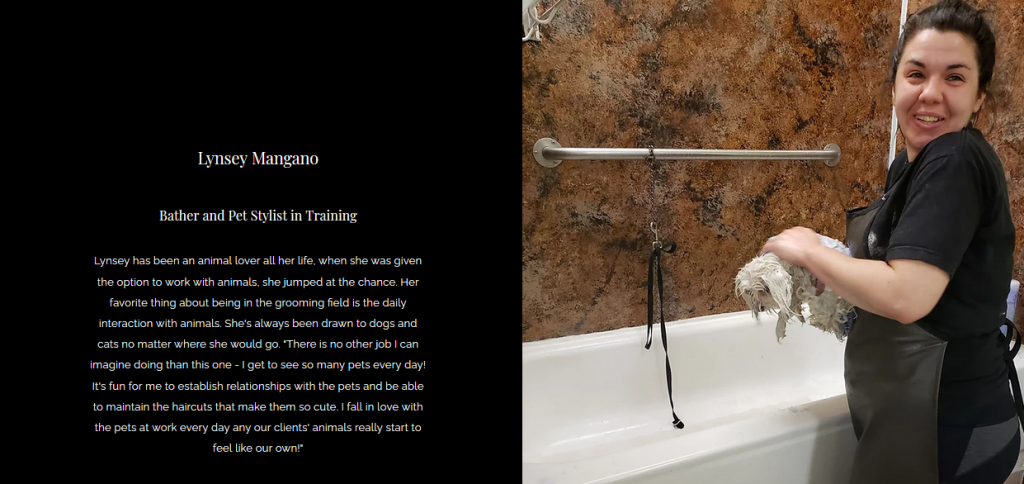 More of Jared and Lynsey's personal info can be found HERE.
If you have any additional tips about the Manganos or any other fascists, please send them to CVAntifa@riseup.net or DM them to @CVAgainstFash on Twitter